Below are pictures and radiographs of cases we have performed. We understand not all cases need surgery but if surgery is needed we utilize the most advance knowledge and techniques available.
Dr. Anthony Le is a fellow of the American College of Foot and Ankle Surgeons (ACFAS) and double board certified by the American Board of Foot and Ankle Surgery (ABFAS) - the gold standard for foot and ankle surgery certification. Being awarded both the "Foot Surgery" and the "Reconstructive Reafoot/ Ankle Surgery" is a high achievement that is typically bestowed to about 10 percent of the members after submitting multiple cases for rigorous peer review and passing intensive written and oral exams. Podiatrists board credentialled by ACFAS and ABFAS can be searched at the following link Referring Physicians.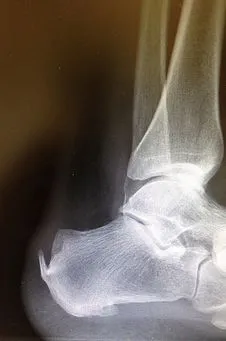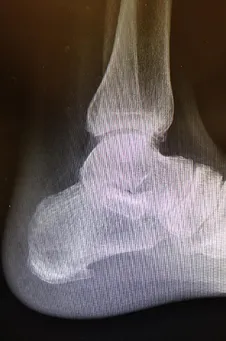 Retrocalcaneal exostosis and pump bump resection.
---

Tailor's bunion correction both feet with small screws.

---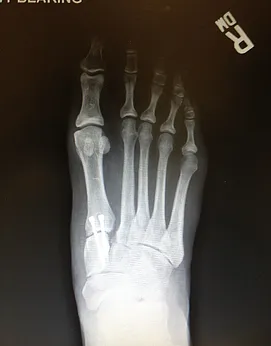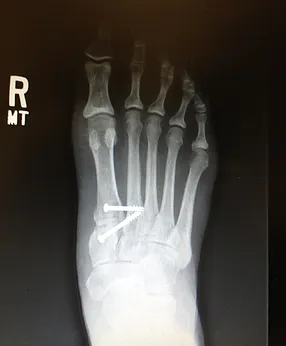 Revisional base bunion correction from another doctor. Corrected with bone graft, screws and k-wires since removed.
---

Lapidus bunion correction with large screw.

---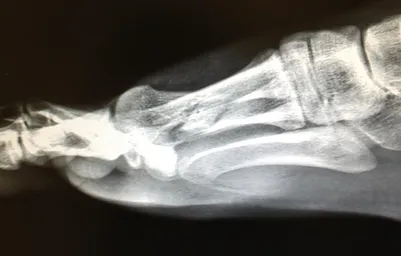 Surgical correction of elevated and comminuted 1st metatarsal fracture with bone graft, screws, plates, and k-wires since removed.

---

Subtalar joint arthrodesis with large screw.
---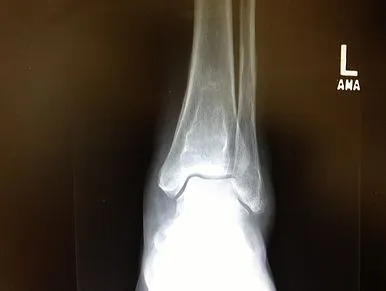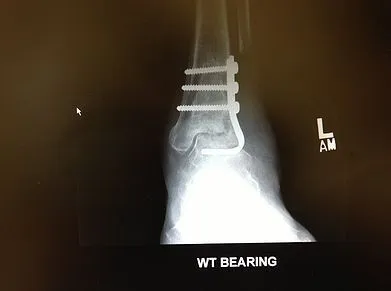 Tibial, fibular, and talar bone cyst treated with bone graft and pediatric blade plate and screws.
---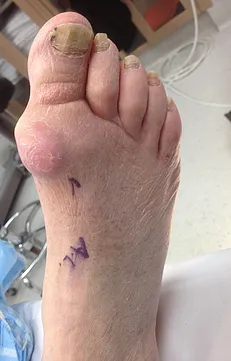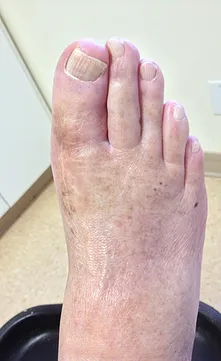 Stage 4 hallux rigidus with significant bone spur resection.
---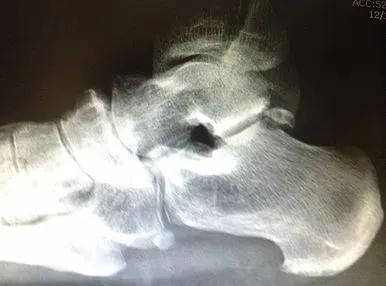 Severe osteoarthritis of the talo-navilcular joint needing fusion with bone graft, claw plate, and screws.